Had my first "real" studio session using Bob's DIY light setup. A friend brought her daughter over for a session in her prom dress. I shot a few aluminum plate, then decided to use some "dirty" glass I have had set aside. This glass is new, clean, but old...so it has a dirty look to it.
I wanted to use the dirty glass because I was getting really clean images and wanted to "grunge up" the plates a bit..ad some contrast between her youthfulness and the "formalness" of the dress.
I thought it went well. This is from a half-plate ambro. I am using B&S Workhorse Formula and traditional developer. These are quick scans.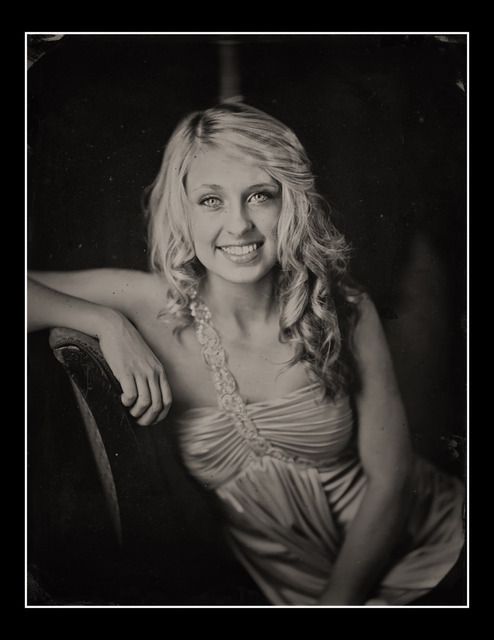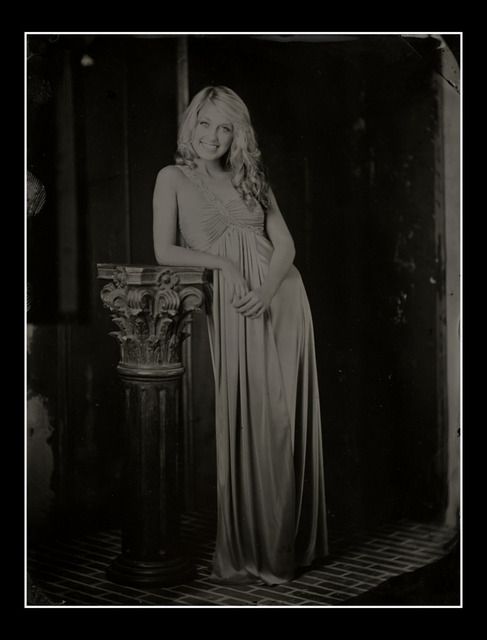 C. Christopher Morgan
~Wet-Plate Collodion Artist~
North Carolina
wetplates.blogspot.com